Service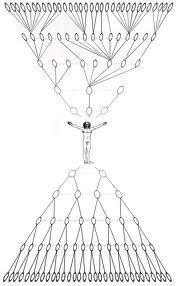 1. Archival research for the purpose of constructing a family tree and restore relationships. These studies involve visiting archival institutions such as regional archives, historical archives and registry offices. We will provide you with a report that include a family tree of your family, scanned copies or photocopies of related documents and excerpts for surnames, relevance of which requires further investigation, as well as any other relevant information which has been obtained during the process of research.
2. Local settlements research where your ancestors lived. This type of work involves visiting churches and synagogues, which could have preserved their congregation data, visiting cemeteries for document lookup and photographing the graves of your ancestors, as well as communicating with people whose relatives were living in the past in the neighborhood with your ancestors.
3. We provide assistance if you decide to visit your ancestors settlements. We provide you with transport schedule in the region, book tickets and
hotels, order a car to visit remote places, arrange meals and make a tour of landmarks in the region.
4. Census and other archival documents data entry into a computer database Extensive experience with hand-written documents of XVII – XIX centuries allows us qualitatively and quickly process large amounts of information
5. Archival documents translation We offer professional translation of archival documents from Russian and Ukrainian languages to English, German and Polish, and vice versa.